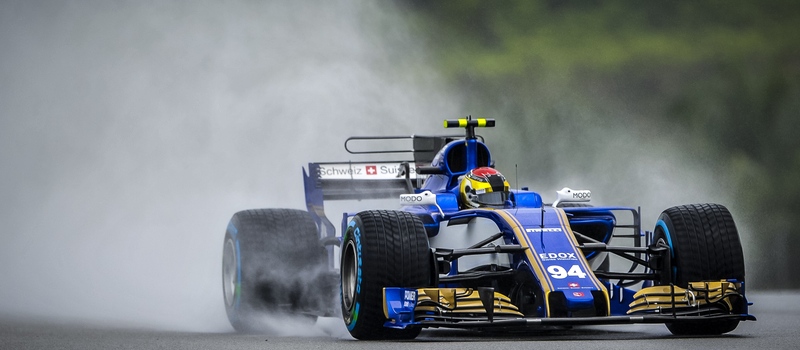 4 things we're looking forward to in Formula One 2020
12th Mar, 2020
Formula One is the world's single biggest motor sporting event, and right now everyone's engine is well and truly revved. It's due to start on the 15th of March, and this season is set to be particularly exciting. The appeal seems obvious to some, but there's a lot more to motorsport than just fast cars. For some, a big part of Formula One's draw lies in its dazzling locations, while for others, it's the idiosyncratic sporting personalities and the human drama between the drivers. (And yes fine, there's also the thrill of knowing that even the tiniest of mistakes can end up causing a driver to accidentally scrap their car!) No two years are exactly the same, and 2020 brings a whole host of new things to look forward to. We don't know about yours, but we've listed some of our own favourites below!
The first ever Vietnamese Grand Prix
We've already touched upon the dazzling locations that normally host Formula One races – and the city of Hanoi in Vietnam is about to become one of the latest locales to join that very elite club. (As of the time of writing, it's still going ahead!) The inaugural Vietnam Grand Prix will be held in just a few weeks, on the 5th of April. It's certainly going to be one to watch, not least because the team at Formula One themselves have had a big hand in designing the circuit.
To briefly break it down, the Hanoi circuit is a 5.6km circuit, complete with a 1.5km straight, which is sure to help provide appropriately high-octane action. It's designed with a unique hybrid layout, and the designers have taken inspiration from some of the sport's most popular tracks, with sections of the Hanoi circuit modelled after household names like Germany's Nurburgring.
It might be Räikkönen's moment to make history
If you've not heard of Kimi Räikkönen, there are lots of people who'd say you've been missing out. The terse Finn has earned himself a certain reputation over all his years in the sport, and remains one of Formula One's most fascinating – and at times, enigmatic – figures. He famously dislikes interviews, leading to one or two memorable incidents which have made him a legend in the eyes of many – for example, his answer when asked where he was during Michael Schumacher's lifetime achievement award ceremony (but we'll let you look that one up yourself).
Known as the Iceman, to say he's cool under pressure would sometimes be an understatement. He was spotted having a cheeky nap half an hour before his first Formula One race, and when his car broke down in the 2006 Monaco Grand Prix he headed straight to the jacuzzi in his yacht (which let's be honest, we'd all do if we had one, wouldn't we?). This year, he's on track – if you'll pardon the pun – to become one of Formula One's most experienced drivers of all time. Characteristically, apparently he's "not all that excited" about the prospect.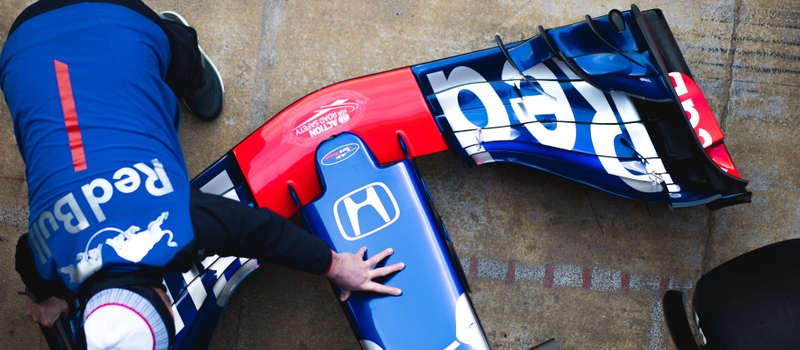 New upstarts, and new rivalries
Arguably, amongst of the most exciting elements of watching any new Formula One season is the chance to immerse ourselves in the human side of it – the drama and the friendships and rivalries that develop. This year is set to bring a fresh new raft of talent to Formula One, in the form of a younger generation of drivers including Antonio Giovinazzi, George Russell and Charles Leclerc, who has already been caught up with one of the sport's most established names – Sebastian Vettel. While the 2021 season will probably be dominated by the team which manages to adapt to the new regulations, the updates to the cars for the 2020 season will be relatively minor, putting the spotlight squarely on the drivers themselves. It'll be interesting to see who comes out on top!
Drive to Survive
No, the 2020 season isn't turning into Death Race 2000. Instead, Drive to Survive is the name given to the Netflix documentary chronicling the behind-the-scenes action of Formula One. Season Two has already been released on Netflix, covering some of the highlights and most memorable moments of last season – including Sebastian Vettel's Canadian Grand Prix incident, and the tumultuous journey of Pierre Gasly, who almost got off to one or two false starts. It's a great time to get yourself up to speed on the action (no apologies this time)!
Of course, your car probably isn't going to meet its end in quite the same way many Formula One cars do – with exploded heat shields or hitting safety barriers at hundreds of miles an hour. Hopefully it's something nice and peaceful, like a failed MOT test or a nice, quiet mechanical failure while stationary. Whatever the case though, we'll be here to help you scrap your car here at Scrap Car Network. All you need to do is enter your car reg and postcode into the fields on our site, and we'll give you an instant online valuation for your car. It couldn't be easier!